The Perfect Fit Baby Tracksuit Pants Sloper Sewing Pattern
Hey there, fellow sewing enthusiast! If you're all about crafting adorable and comfortable clothing for your little bundle of joy, you're in for a treat. We've got something special that will make your sewing projects a breeze and ensure your baby's ultimate comfort - our customizable Baby Tracksuit Pants Sloper Sewing Pattern.
Why Customization Matters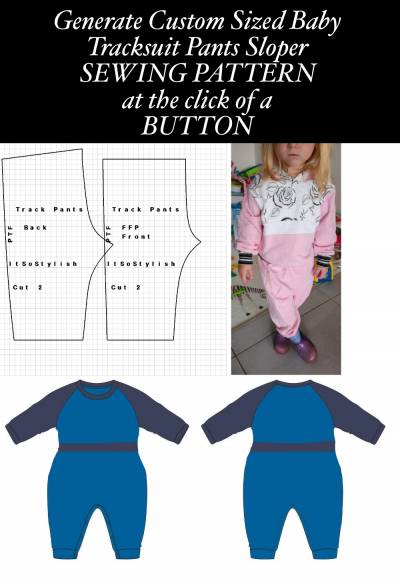 We know that every child is unique, with their own special shape and size. That's why a one-size-fits-all approach just won't cut it when it comes to dressing your precious little one. Our Baby Tracksuit Pants Sloper Sewing Pattern allows you to create garments that are tailor-made for your baby's individual measurements. Whether your baby is short and chubby or tall and slender, this pattern will be crafted to fit them like a dream.
The Process Made Easy
So, how does it work? It's as simple as 1-2-3! First, you'll need to measure your baby. Don't worry, we've got clear and easy-to-follow instructions that will guide you through the measuring process. Once you've got those measurements handy, just enter them into the form provided on our website. This is where the magic happens!
Instant Download, Tailored to Perfection
Once you've entered the measurements and validated your email address, our advanced AI pattern generating system gets to work. The result? A beautifully customized Baby Tracksuit Pants Sloper Sewing Pattern that is as unique as your little one. But wait, there's more! We know you're excited to start sewing, so we make sure to send you the download link directly to your email inbox. It's like a virtual sewing buddy sending you a high-five for embarking on this creative journey.
Crafting with Confidence
With our sloper sewing pattern in hand (or on screen), you'll be ready to dive into your sewing project with confidence. No more guessing if the fit will be right or if those measurements were accurate. You've taken the time to ensure a perfect fit, and that means your baby will be cozy and cute in their new tracksuit pants.
Join the Customization Revolution
Say goodbye to generic sizes and hello to the future of personalized sewing. Our Baby Tracksuit Pants Sloper Sewing Pattern empowers you to create garments that are as unique as your little one. Plus, let's be honest, there's something truly satisfying about seeing your baby comfortably rocking an outfit you made yourself.
So, are you ready to create stylish, perfectly-fitted tracksuit pants for your baby? Click that button and let the sewing adventure begin! Your little one will thank you for the extra love and care you put into making something truly special.
*Note: By providing your email address, you agree to receive the download link for your customized sloper sewing pattern. Happy sewing!
Standard Sizes for Babies
If you'd like to generate a pattern in a standard size we have that too. Simply use tge measurements for standard sizes below to generate your sloper.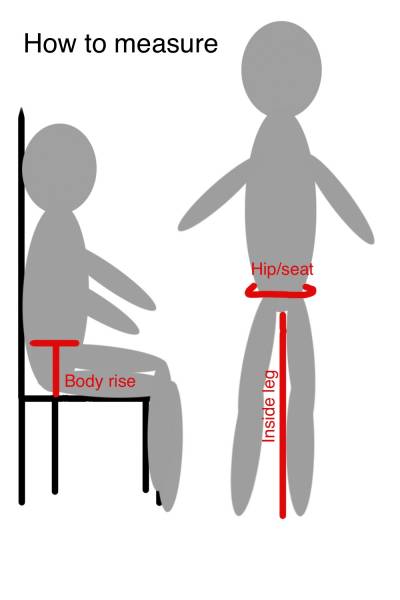 Measurement Form