How to make a dog jersey in 15 minutes
Instructions
Lay the pattern on the fabric and cut one piece to the fold.
Cut out the leg sections.
Cut the rib trim for the leg, neck and waist openings according to the chart below.
Sew each trim together into a circle. Pin the leg trim in quarters into each leg opening. Overlock the trim to the jacket stretching as you go.
Fold the garment in half widthwise, right sides together and overlock the middle seam together.
Pin the neck and back trim onto the neck and back openings in quarters. Overlock the trim to the jacket, stretching as you go.
Dethread and press.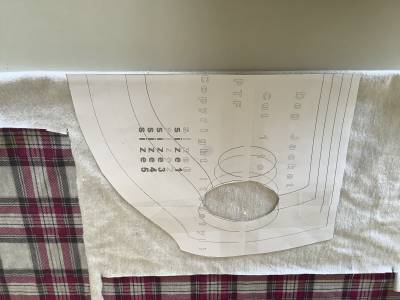 Notions
_ ½ meter of polar fleece or stretch knit fabric with a fleecy lining like tracksuiting
_ sewing thread
_ overlocker
_ ¼ meter of rib trim
_ pins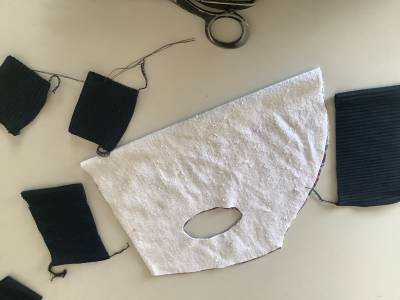 Printing your pattern
Print it out as A4 sheets using Adobe Reader in poster print mode. Select cut marks and tiling on the poster setting in Adobe Reader. Print out the Milkmaid Panel Top in your chosen size.
Stick the pattern pieces together at the cut marks using clear tape.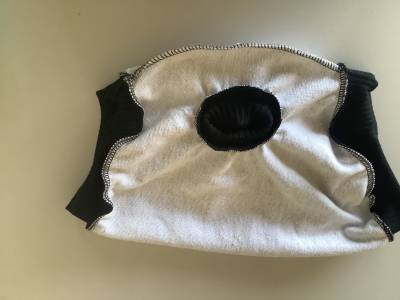 Video