Printing your pattern
Download the pattern from Itsostylish.com. Print it out as A4 sheets using Adobe Reader in poster print mode. Select cut marks and tiling on the poster setting in Adobe Reader. Print out the Boho cropped top in your chosen size. Stick the pattern pieces together at the cut marks using clear tape.
Requirements
1.5 m knit fabric Poly cotton knit
Single cotton knit Double knit
Poly Rayon
Viscose Lycra
5m lace trim of choice(optional)
5m lace trim of choice(optional)
6mm knitted elastic
Cutting the off shoulder dress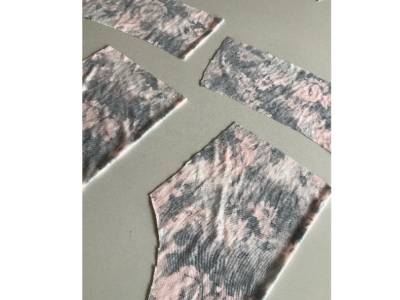 Cut 2 ruffles to fold(cut off section on ruffle edge if adding lace.Make the ruffle 1cm narrower than the lace you are using)
Cut 2 Bodice as above
Cut 2 skirts to fold, or one to fold and the other with back seam(add 6mm seam allowance)
If adding lace shorten hem 1cm less than lace width or adjust the length to suit
Sewing the dress 1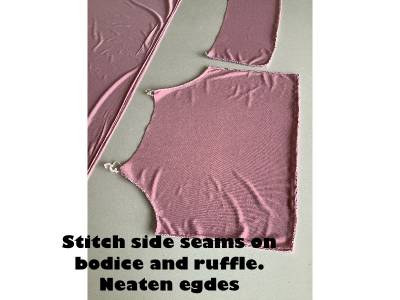 Attach lace if using to ruffle edges(6mm seam allowance).
Stitch ruffles right sides together. Press seams.
Stitch back seam in skirt if not cut to fold. Press.
Add lace to edge of skirt.
Stitch skirt right sides together. Press.
Stitch bodice sections right sides together.
Neaten armhole edge by hemming at 6mm. Press.
Sewing the dress 2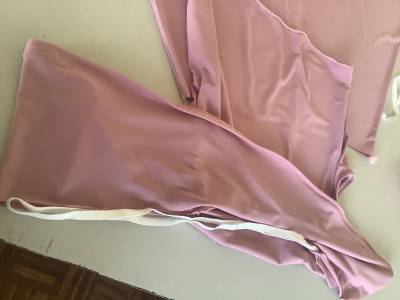 Snip a notch at center Front and back of bodice and ruffle.
March notches and sew with right side of bodice to wrong side of ruffle.
Attach skirt to bodice at waist, right sides together.
Measure comfortable but firm length of elastic for waist and around shoulders. Recommended length of waist elastic is 40cm for size 30(add 3cm per size), shoulders 85cm for 30 inch, add 3-4cm per size.
Stitch elastic into a circle.
Stitch elastic to skirt edge of waist seam and neck edge.
Hem neck edge if desired.(see instructions for Boho cropped top if you would prefer a ruffle effect)
Press.
Download Instructions