Binding instead of facing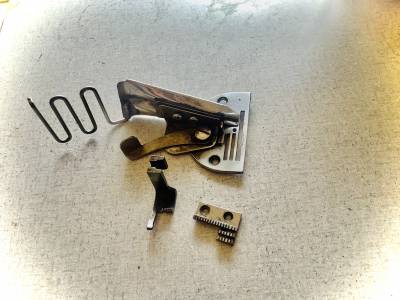 Although you can finish a neckline or armhole with binding when using woven fabric, it's generally the practice to use facing. Facing isn't particularly difficult to apply to a garment, but the additional time required to sew the garment means that it costs more to produce it in terms of labor costs (even if it's your own labor that we're talking about)

If you're going to use binding on woven fabric the binding has to be cut on the bias (45 degree angle), which not only makes it a pain to join together into a continuous piece, it also wastes a lot of fabric. On the other hand, cutting binding for knits is a breeze and it's also very economical—the binding can be cut straight down the length of the fabric in the same direction as the selvedge.

By choosing to make your range of items using knitted fabric you can use binding on almost all garments saving both time and money.

Fitting
If you choose to make your items in woven fabric they are much harder to fit to varying body shapes. For instance, a woman might be a regular size in most aspects of body shape, but have wide hips or a heavy bust. This means that a woven garment that lacks stretch will need alterations to accommodate the figure, whilst a knitted garment would stretch to fit over these minor anomalies.

The overall result as far as fitting goes is that a range produced from knitted fabric will be far more salable and profitable.

Technique
Woven fabric frays, yes oh, yes! This means that all edges need to be neatened before the garment is stitched using a straight machine. There are industrial machines which overlock and straight stitch in one operation, but even if you buy a specialized machine to speed up production time, you'll still need to neaten hemmed edges first.

At the end of the day, knitted garments require less overhead to produce than garments made from non-stretch fabric.

Fashion
It's much easier to design a fun, fashion-forward range using knitted fabric due to the focus of fabric manufacturers on knits. What this means is that the array of interesting fabrics is much more varied when it comes to knits. Also, most of the current and acceptably fashionable silhouettes are easier to achieve using knitted fabric.


Using knitted fabric does, however, mean that you do have to pay attention to developing your skill level and it also means that you need to have suitable equipment that is designed for ease of sewing.

Some suggestions to bear in mind :
Ball point needles
Overlocking machine with differential feed
Good quality sharp scissors, rotary cutter or industrial cutting machine.
A variety of binder attachments for your sewing machine.
Sewing pegs rather than pins
Magic markers rather than tailors chalk.
Patterns specifically developed for knits
Machinery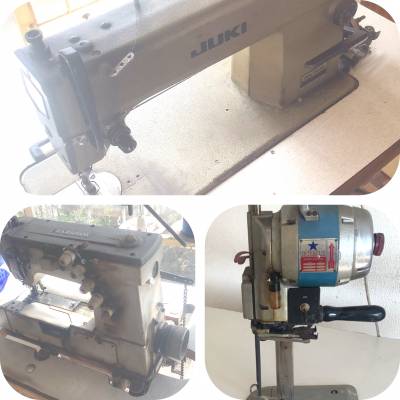 If you're going to produce for profit it's really advisable to invest in quality industrial machinery, which if you're careful in purchasing will probably last thirty years and equate to a business founded on solidity.

Machines to consider:
Industrial straight blade cutting machine
Coverstitch machine
Industrial overlocker
Good brands are Juki and Harrison